Want to run classes, camps and courses? We've got you covered with Sessions!

A glimpse at Sessions
Bookteq is the UK's leading venue management system, present in over 200 venues across the UK. Bookteq's main function so far has been to allow customers to reduce admin times and increase utilisation rates for all types of space and facilities within venues, until now…
Sessions will add a new dimension to Bookteq's offering, allowing venues to manage a range of activities through their account, including bootcamps, classes, courses and more. Customers will also be able to check live availability via an online calendar that can be embedded directly on the venue's website, allowing them to book a 'Yoga Class' or 'Football Drop-in' for instance. 
Creating a Session
Creating, viewing and editing a session in Bookteq is easy. The new booking popup allows you to select the session type, age group, and group proficiency level. You can also set the capacity for each session and choose how far in advance customers can book a session.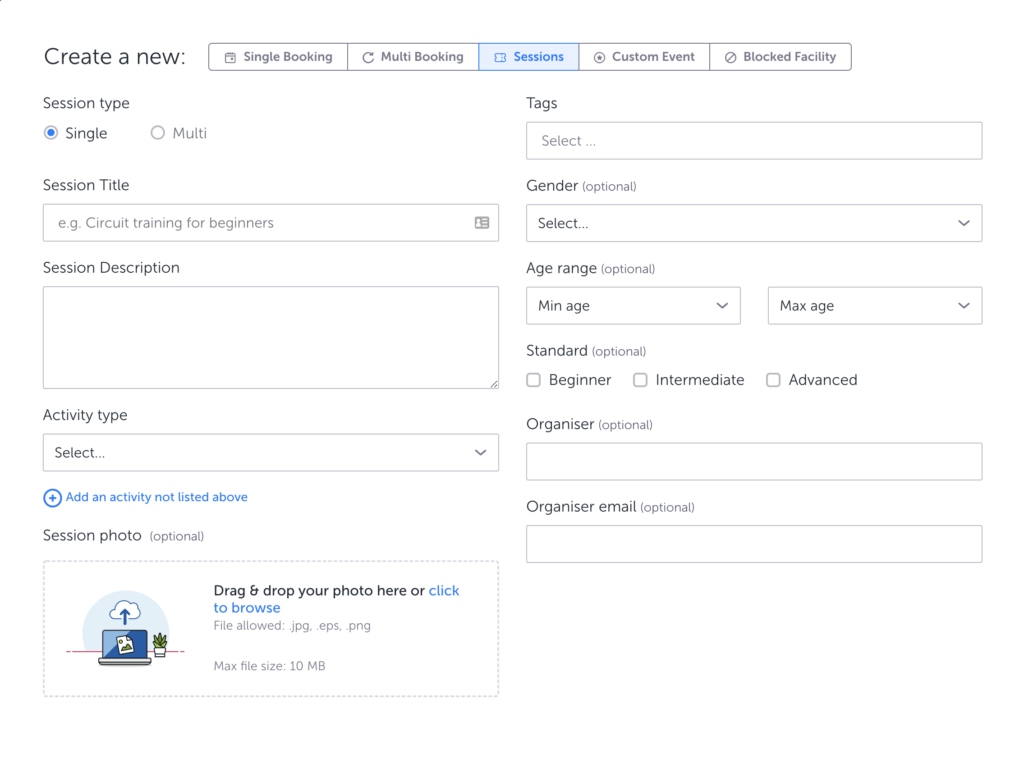 Booking Online
All session availability can be shown on a booking widget embedded directly on your website. This will allow your customers to book specific sessions that you are managing, whether this is a one-off drop-in session or an 8-week training camp. Payments for reservations are made online and customers can choose payment plans for long-term camps, reducing the amount of time venues spend chasing debtors.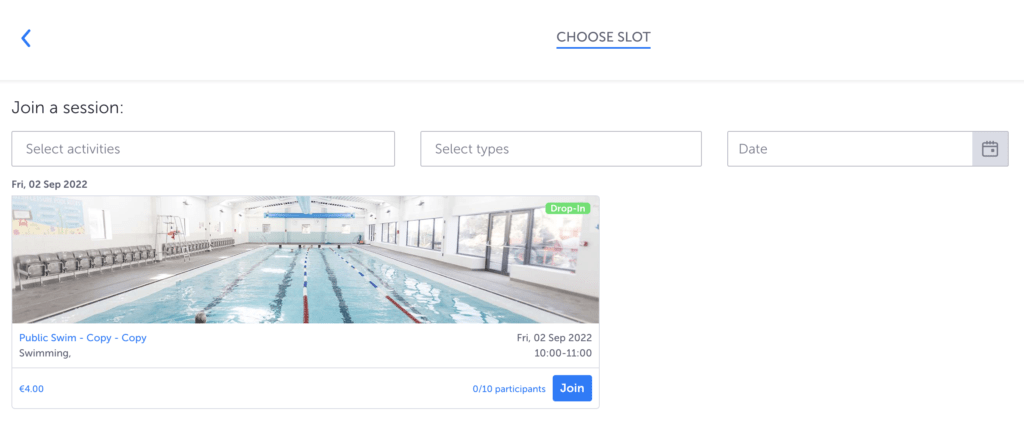 Creating a Community 
At the heart of your local sports club, school or community centre lies the local community. Bookteq has already proven to improve the accessibility of local sports venues, and the addition of Sessions takes it one step further to help you create a well-engaged community. 
Regular courses and lessons can attract a strong and loyal customer base, whether it's a lifetime membership at a local venue or new customers acquired through online bookings. From weekly yoga classes to after-school kids' swim clubs, Sessions help kids make new friends, parents socialise and spark fun with extracurricular activities.
Showing your local community what facilities and sessions you have available is the key to success. An example of this is our collab with Tooting and Mitcham United FC, where Bookteq helped them increase utilisation rates by 29%, with 20% of their customers rebooking more than 10 times. You can read the full case study here. 
With Bookteq, there is not only an opportunity to attract more clients and build communities at your venue but a great chance to retain them!
When does Sessions arrive?
Our team is working on this exciting new project and we expect venues to host their own sessions through Bookteq towards the end of 2022. We are working extremely hard to deliver features that will take Bookteq to the next level, so be sure to keep a lookout for the latest updates.