Bedford Borough Council, based in the East of England, has been operating with our Fully Managed package since the 1st April 2019. Whilst enquiries, bookings and payments are managed by our staff, Bedford's facility team would still log in and access the Bookteq software to view upcoming bookings and availability. Not only have the council benefited from reduced admin time, but they have also improved visibility through an integration with Playfinder through Bookteq. The integration grants Bedford Borough Council access to the extensive Playfinder user base. 
Before Bookteq, Bedford handled most of their facility lettings in house, operating them manually. The council were looking to see where they could reduce admin time spent handling customer situations, which is when a partnership was formed with Bookteq. The staff at Bookteq have since taken control of the booking process, managing everything from block bookings to payment requests, to debtor lists.
Bookteq took on full venue management of 11 venues in Bedford. Booking split between the different sports and pitch sizes as follows:
7-a-side football 46%
11-a-side football 28%
9-a-side football 10% 
11-a-side junior football 5% 
Rugby 4%
5-a-side football 4%
Cricket 3%
Increasing utilisation of spaces and facilities
Bedford hit the ground running operating with the Fully Managed package. The 11 Bedford Borough Council venues Bookteq manage saw huge improvements, freeing up masses of time which was usually spent going back and forth with customers trying to book the facilities. The overall utilisation rate increase by 21% from summer 2019 to winter 2019/20.
Off-peak & mid-peak slots increase 3x from 7% to 21% utilisation
Peak 3x from 15% to 46% utilisation
Payments, invoicing and debtors
Since Bookteq took over the management of the payments, invoicing and chasing processes, Bedford's debtor list has reduced by 90% from £32,790 to £3,291.
Whilst many regulars settle their invoices via bank transfer (82%), Bookteq has bought in a faster payment method. 22% of bookers have now switched to making payments online for one-off and block bookings.
Booking behaviour and habits
Bedford's community has benefitted from the council deciding to bring facilities online. Offering online bookings for the 11 venues has meant drawing in new customers and encouraging re-booking habits. The accessibility of being able to book these venues online resulted in 76% of all players booking more than once, 47% making more than 6 bookings.
Search presence also improved for all of the venues for local searches. 7 venues ranked #1 on Google for local searches and all venues rank within the top #5 on Google.
Venues that display a Playfinder banner receive 6 times as many page views as those without.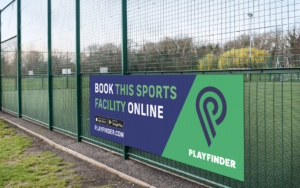 Off-peak Vs peak 
Mid-Peak (Fri after 18:00 and weekends) – 66%
Peak (Mon-Thu after 18:00) – 22%
Off-peak (Mon-Fri before 18:00) – 12%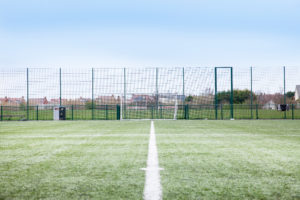 The results
Bedford Borough Council's decision to take on the Bookteq Fully Managed package has allowed them to operate more efficiently, while the integration with Playfinder has boosted utilisation and revenue. Not only has the package freed up time elsewhere for staff, but also significantly helped improve access to facilities in the Bedford area.
Increased utilisation by 21%
Reduced debtor list by 90%
All listed venues ranked in top #5 for google search