September saw record numbers of players returning to play sport post-lockdown, as more venues opened up to provide safe and secure access to sports facilities across the UK. For security-conscious sports facilities, technology is playing a starring role in not only making your venues safer, but improving availability and even helping you reduce your overheads.  
Lockteq is the first at-venue offering from Bookteq to help you do exactly that! Delivering a premium digital locking solution with flexible control, our Smartlocks grant easy, secure and contact-free access to your facilities, leaving you to focus on running your venue, hassle free.
So, how can Lockteq help you improve security at your sports facilities and what other benefits will it bring? Let's take a look!
Contact-free access
Having your pitches and courts fitted with Smartlocks means you can offer completely contact-free, keyless, access to your facilities, 24/7. In a Covid-concious world, this minimises contact between your staff and your customers and gives players the freedom to access your facilities without having to wait around for keys or a member of your team who may be needed elsewhere on site. 
"Lockteq has transformed how we manage the football pitches. We no longer have complex arrangements for staff to open and close the facilities. This has reduced the stress of ensuring a staff member is available for all bookings and how we might cover staff illness at short notice."
Heightened venue security
The sophisticated locking system is code activated and timed, allowing you to only grant access to customers who have booked and paid for specific slots. This prevents unauthorised access and ensures your facilities are always locked to anybody without a code, no matter the time of day. Not only will this give you peace of mind that your facilities and customers are safe, it also reduces your venue's liability risk.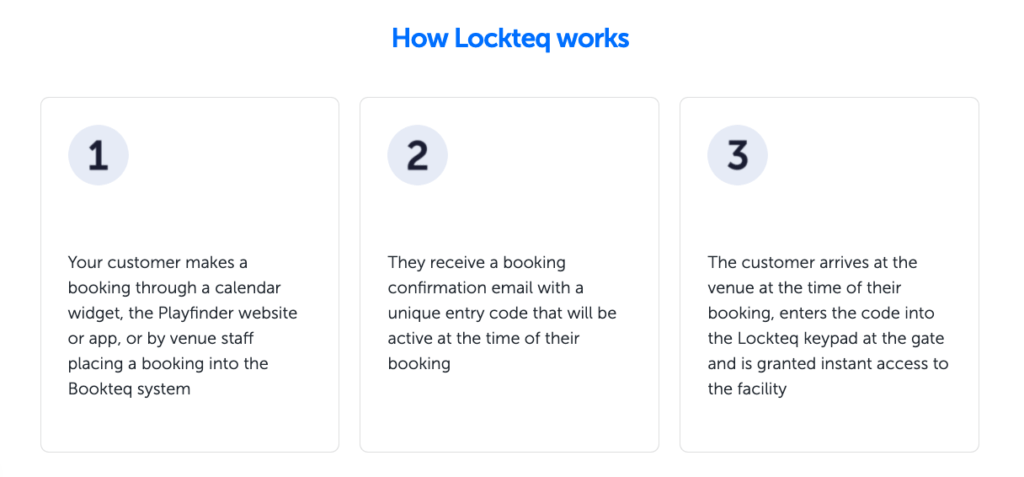 Improved availability 
By removing the need for staff or volunteers to be available to unlock your facilities, you no longer have to worry about strict office hours or missing out on bookings because of staff shortages or illness. 
Whether it's a quick early morning game of squash before work, or a late night 5-a-side kickaround with some mates, you can now accommodate more booking slots and offer more availability at times that better suit your customers. Not only will this improve access to facilities for the local community, but you'll also start to see an increase in bookings and revenue.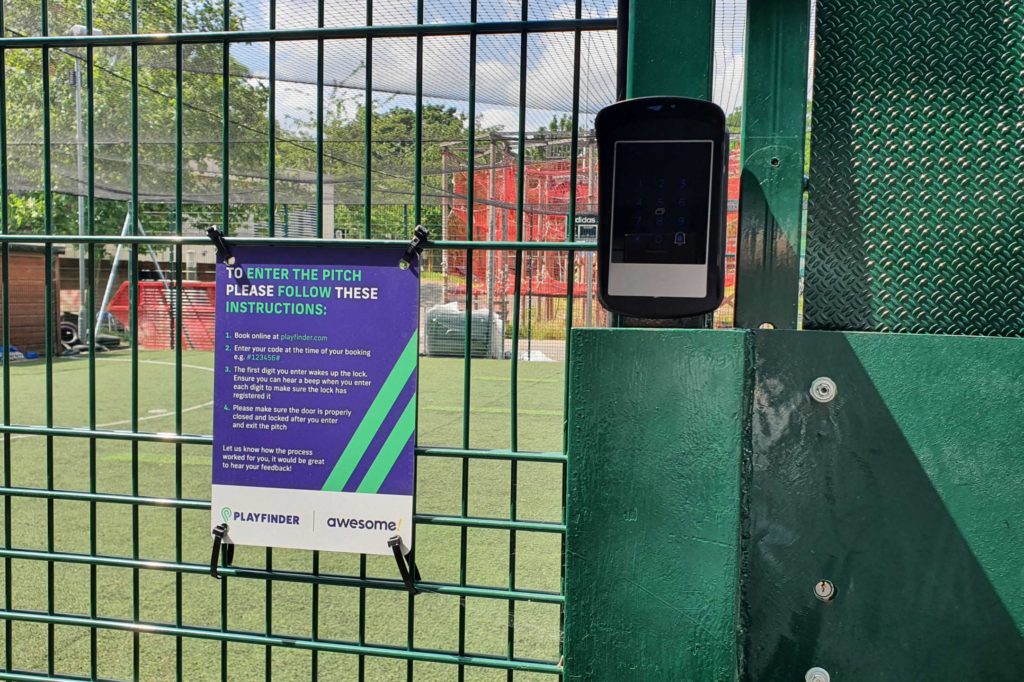 Reduced operational costs
No longer having to cover the costs of staff being present at every booking will significantly reduce your operating costs, by as much as 30%! 
Using technology to tackle your venue security also frees up your staff to focus on other areas of managing your facilities. The additional time and resources can be spent improving the customer experience, managing your bookings and generally maintaining a high-standard of service on site.
To learn more about how Lockteq can help improve security at your sports facilities, get in touch with us via our live chat or visit our Lockteq page for more information.