England has moved to Step 4 of the lockdown roadmap as of 19th July, meaning many covid restrictions have now been lifted. However, there's still guidance to follow to ensure that you provide a safe environment at your sports venues for customers.
Are you sure of what you should be doing to ensure your customers and staff are kept safe?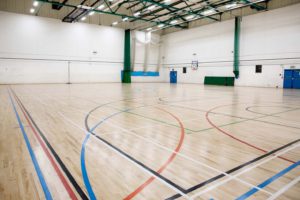 There's no longer a need to limit activities or numbers at your venue, but it's advised that you take cautious steps to exit from lockdown restrictions. It's important to know exactly what has changed from the 19th of July 2021 and what you should do to maintain safety at your venue.
Here's your guide to the most recent lockdown update as well as key steps to take.
Changes to restrictions that may apply to your venue:
No limits to how many people can visit your venue
Social distancing no longer mandatory
Face coverings are no longer required by law, however many spaces have continued to enforce this restriction
No limits on people attending sports events or classes
Businesses and large sporting events are encouraged to ask for covid certification to limit the spread of the virus
Steps you can take following 19th July:
Consider Covid Certification if you operate a large business or hold a large sports events or classes
Provide hand sanitiser and face masks to visitors
Provide cleaning resources for your staff and customers to use on facilities at the venue
Continue to keep details of your attendees for Test & Trace.
Although face coverings are no longer mandatory, we should still encourage your staff and customers to wear them at the venue. This helps to reduce the risk of spreading the virus
Start a cleaning rota at your venue. It can be hard to keep track of which facilities have been used by each customer but you may want to put a system in place to ensure your staff clean equipment before and after every session.
For more information on how the latest guidance affects individual sports, visit the Playfinder blog.
covid-19
facilities
Facilities Management
guides