At Bookteq, we are continually innovating our product offering to bring you and your customers a better user experience. And what better way to kickstart the new year with an exciting new feature that does exactly that. The Customer Portal is an exclusive Bookteq feature developed to help your customers help themselves.
What does the Customer Portal actually do?
The Customer Portal allows your customers to easily view and manage their bookings, make payments and access payment plans as well as place new booking requests online. The portal also allows customers to toggle between their favourite venues with ease, without having to leave the portal. This saves them time and makes managing their bookings more convenient, and likely means more bookings for you too!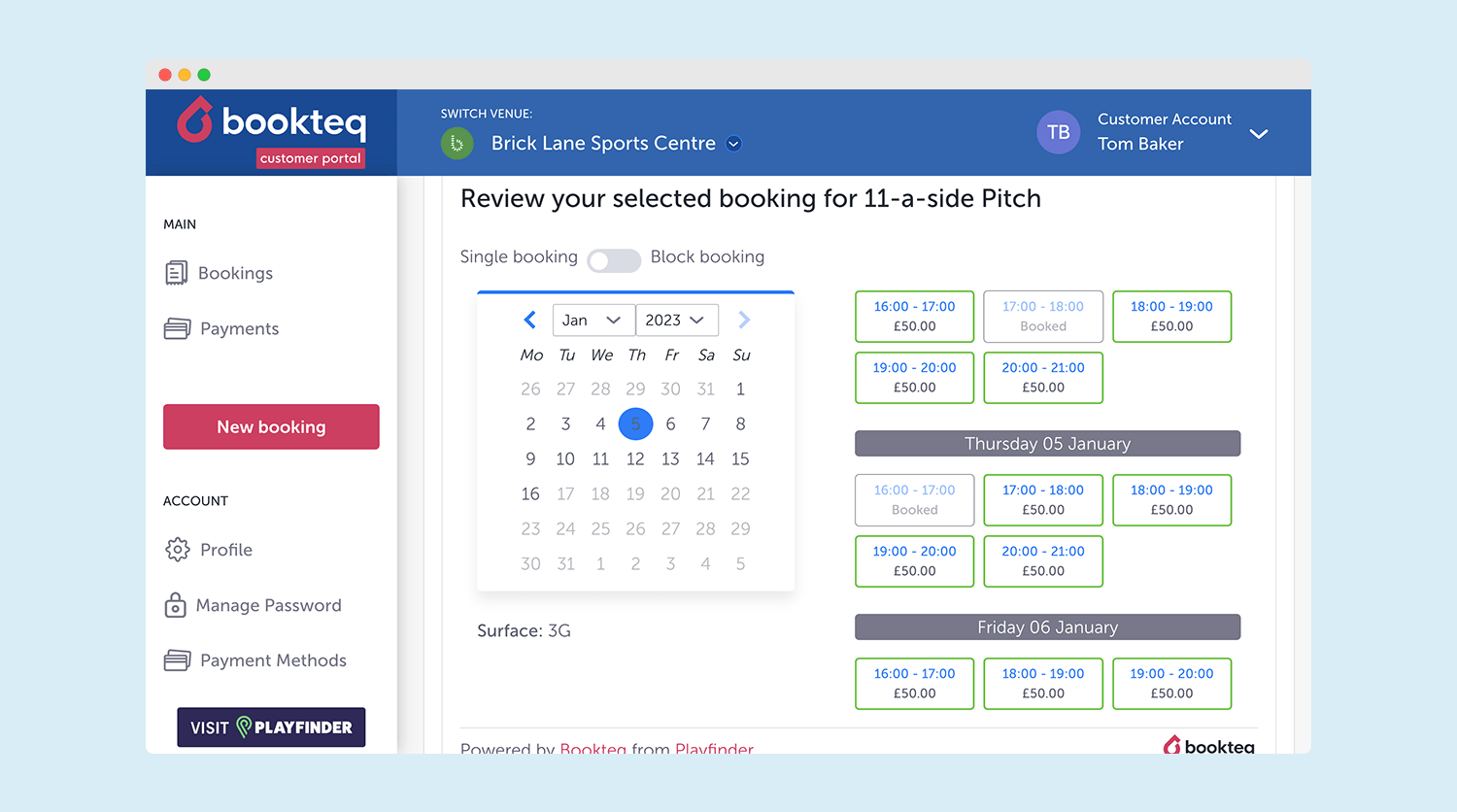 How does Customer Portal help your customers?
Customers can easily book facilities – and cancel if it's within policy

Manage their bookings on a user friendly platform at any time of day or night

Seamless and central access to all their bookings with any of our partner venues

Easily amend existing bookings without having to phone or email anyone

Overview and details of all their bookings in one location

Make use of our flexible payment plans feature
How does Customer Portal help your organisation?
Provide an overall better and more immersive customer experience

Self-service saves you time on tedious administrative tasks

Get accurate booking data reports, to make informed business decisions

Process varying amounts of bookings without needing to scale your workforce

More bookings and revenue by making multi venue booking management easier
Quick once-off registration for customers
Customers can simply register and set a password for their account to log-in to the customer portal at my.bookteq.com. Once the customer is logged in, they can choose the venue at which they want to manage bookings at, there will be a different selection for each venue, depending on the bookings placed before the launch of the portal.
No activation of the customer portal required from your side
Customers with existing bookings will automatically have their bookings loaded onto the system, without having to re-book. Your default booking widget, if you have this enabled, will be loaded within the customer portal and your customers will be able to access this.

If you don't have the default booking widget enabled you can do so like this. We've already enabled the customer portal for you – you don't need to do a thing.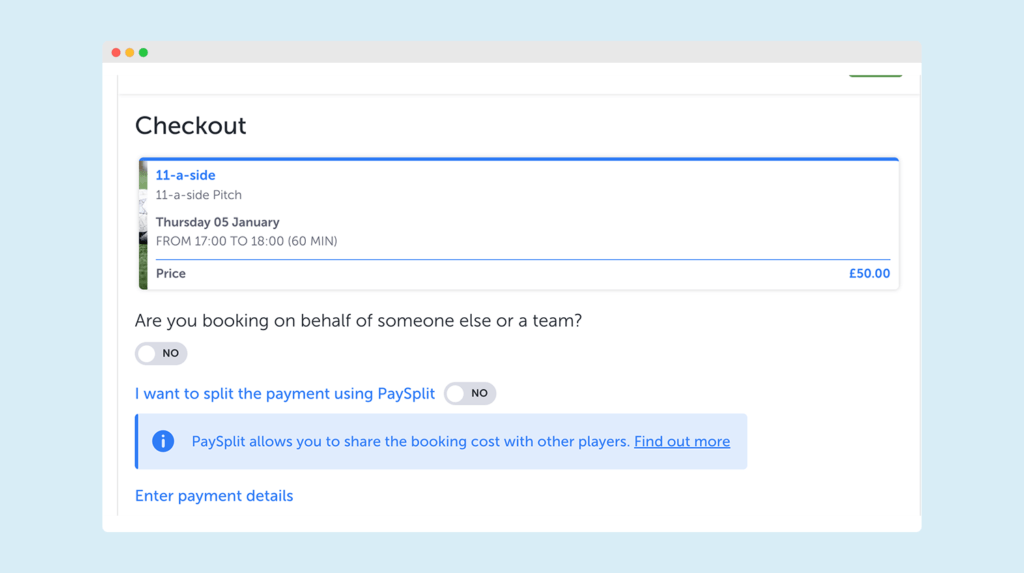 Let's talk payments
Once a booking has been made, customers can quickly pay using their preferred payment method in the bottom left tab under the account section. They can also pay for Block Bookings on a weekly, monthly, or quarterly basis. Combine that with our PaySplit option and you have a wide variety of payments to accommodate everyone.
To see how Bookteq can help you make the most of your facilities or learn more about the dashboard, book a meeting with our team today or by sending an email to support@bookteq.com!