Using Digital to Reach Underserved Audiences in Physical Activity: Elevate 2023 talks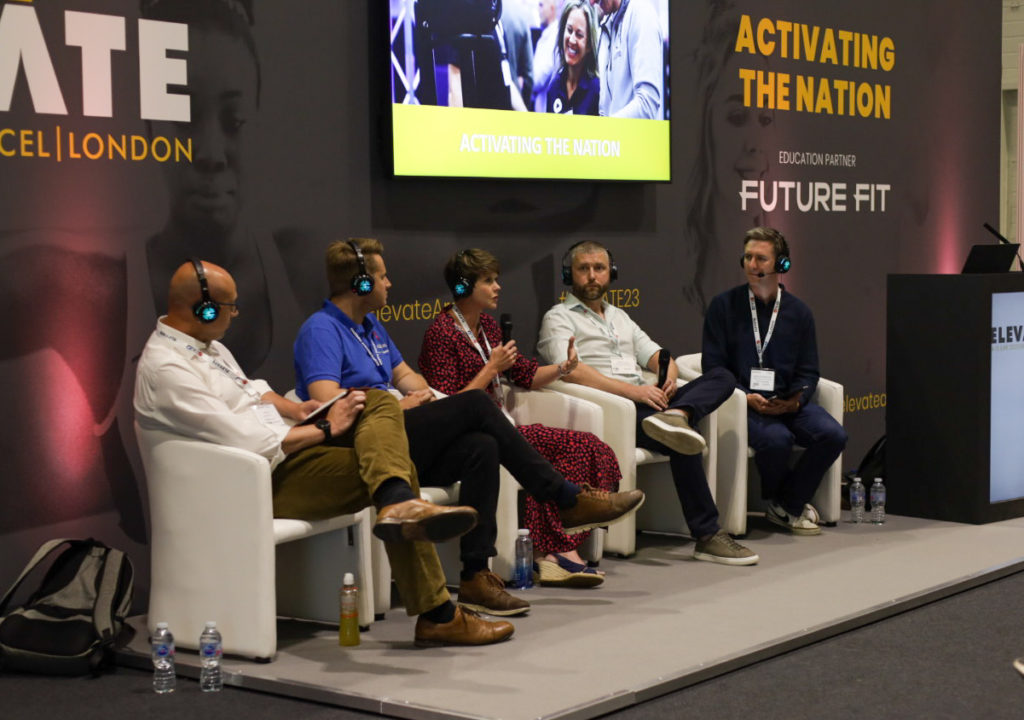 The Power of Digital Technology
The panel agreed that digital technology holds immense potential in revolutionising the physical activity landscape for underserved populations. The key takeaway was that while digital should be a significant aspect of outreach efforts, it should never be the sole avenue for engagement. Instead, a holistic approach that balances digital and in-person experiences is crucial to cater to diverse preferences and needs.
Kelly Gordon, the Director of England Netball's NETBALLHer initiative, shed light on the initiative's innovative approach to leveraging digital technology. By strategically curating content and targeting specific audiences, they were able to ensure that each launch reached the right people in the most impactful way.
For example, NETBALLHer utilised platforms like Instagram and TikTok to engage younger audiences, while also adopting tailored approaches to effectively connect with teachers and coaches. Their bespoke use of social media platforms allowed them to reach and resonate with diverse groups, making their message more accessible and relevant. Additionally, they provided a members-only Facebook group, which created a safe space for members to share their stories and engage with experts. This sense of belonging and mutual support encouraged meaningful interactions and drove positive change within the community.
Barry Lloyd, leading the Everybody Moves program, highlighted the use of open data to recommend relevant sessions for disabled individuals seeking active opportunities. By standardising information about activities and facilities through initiatives like OpenActive, underserved populations can easily discover tailored options that suit their preferences and accessibility requirements.
Digital Tools Enhancing Inclusivity
Charlie Merrett-Clarke, COO of Playfinder, powering Bookteq shared inspiring examples of digital interventions that positively impacted underserved communities. One such initiative that Playfinder, powering Bookteq is involved with, is the Football Foundation supported Playzones pilot, which are strategically designed within parks and open spaces in deprived community areas.
Merrett-Clarke emphasised the importance of reaching out to disadvantaged groups, including women and girls, who have been historically underrepresented in sports. The initiative aims to provide a safe and well-lit space where these groups can engage in sports and activities without fear or uncertainty. By securing designated time slots and ensuring protection from unwanted intrusions, the Playzones offer a sense of ownership and belonging to these communities. By utilising these digital tools and spaces, organisations can create inclusive environments that attract women and girls to participate in sports and recreation more easily.
Andy Farr, the Strategic Director of Parkwood Leisure, stressed the importance of digital tools in the entire customer journey. From understanding customers to improving data capture, impact measurement, staff development, and facilities management, digital technology has become an indispensable component in the sports and leisure sector.
The Way Forward: Striking the Right Balance
The panel discussion highlighted the transformative potential of digital technology in reaching underserved audiences in physical activity. By adopting a digital-first approach and fostering partnerships, the sports and leisure sector can bridge the gap and create opportunities for those who face barriers to engagement. Embracing technology, understanding the target audience, and tailoring solutions to meet their needs are essential steps toward driving positive change in the realm of sports and physical activity. Together, we can build a more inclusive and accessible future for all.