Women's Euro 2022 has proved to be a turning point for women and girls in the UK aspiring to be football players. Sports clubs and pitches have seen a surge in their bookings from more female players and hope for a further increase in these numbers.
Playfinder, powering Bookteq, saw growth of 33% of women trying to find somewhere to play when compared the month before the tournament started (6th July to 1st August).
The historic win, followed by some great initiatives by Government, brands like Adidas and Just Eat, and local sports campaigns to capitalise on Euro 2022 success, indicates that a lot is being done to ensure that female players feel safe, included, and motivated while pursuing their football careers.
The UK Government also plans to name grassroots football facilities in honour of the Lionesses class of Euro 2022, to reflect the legacy of England's success and increase participation of women and girls in what has previously been a male-dominated sport. 
Culture Secretary Nadine Dorries had to say, "Millions of women and girls have been inspired by the team's success and honouring their achievements will mean they leave a lasting impression at grassroots facilities across England."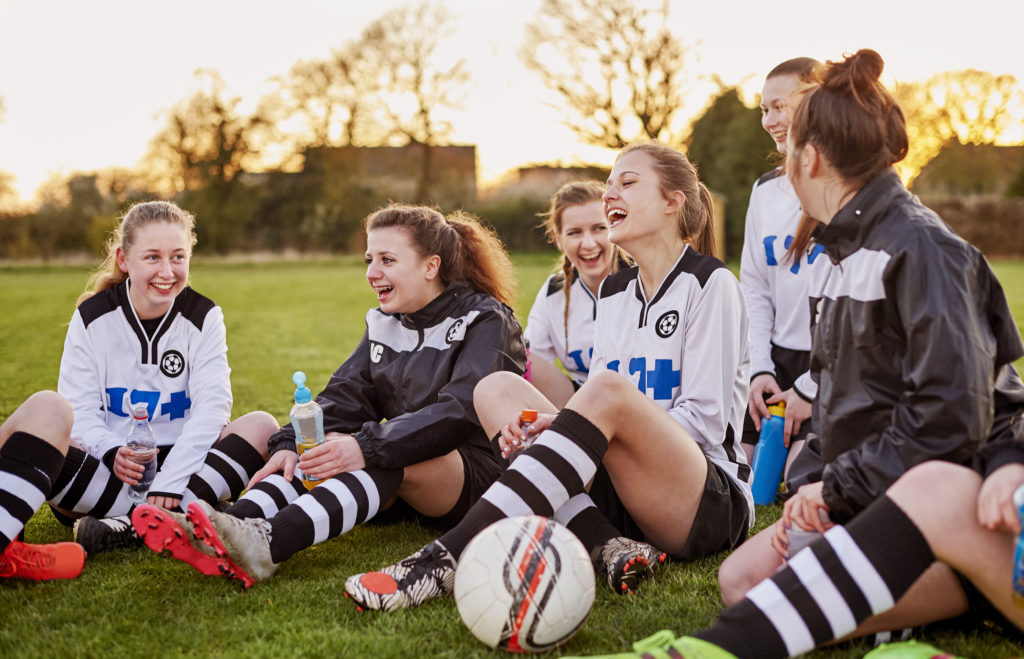 Well, this is definitely great news for ambitious players of all genders to follow their dream of playing football at the highest level. Sports facilities can also leverage this opportunity to encourage more women and girls to participate in sport.
To increase female participation at your venue, let's have a look at some tips from Bookteq.
The contribution of sports facilities
Research has shown that due to the lack of pitches and the infrastructure available, women and girls find themselves detached from sports and football, especially. While the picture is changing gradually, things must change further at the local community level to build a foundation for growth.
Sports facilities can do their part to pave the way for more women and girls to take an active part in football. This means removing constraints at their level, providing a safe atmosphere, and an adequate number of pitches and resources for women to make it more convenient for them to play football and more.
Football venues can increase women's participation by providing:
Private access to changing rooms and toilets,

An easy online sports booking platform 

Training sessions by female instructors
With more and more women actively participating in physical and sporting activities, it's time for local football venues to take initiative. From providing the basics such as sanitary bins and privacy in changing rooms, to reviewing facility allocations and pitch timings, to keeping a few pitches during peak times for women's teams, there are several practical measures to implement. Sometimes, even the smallest things can make a huge impact.
We can start by providing easy access to pitches & sports venues for women and girls players.
About Bookteq
Bookteq is an intelligent booking system which allows you to run your spaces and sports facilities online. Streamlining your booking process provides all players with a user-friendly booking experience that is available 24/7 and provides extra exposure for your facility. Book a demo today to see how Bookteq software can breathe more life into your business.