Stamford AFC, based in Lincolnshire, joined Bookteq in September 2021 to make their bookings process easier and save countless hours of extra work. They use Pitchero as their club website, which Bookteq integrates directly into, to manage pitch, bar and facilities hire online.
"It's a simple, intuitive and cost effective package, and for us it's delivering the advantages that go with it."

Sean Gallagher, Treasurer, Stamford AFC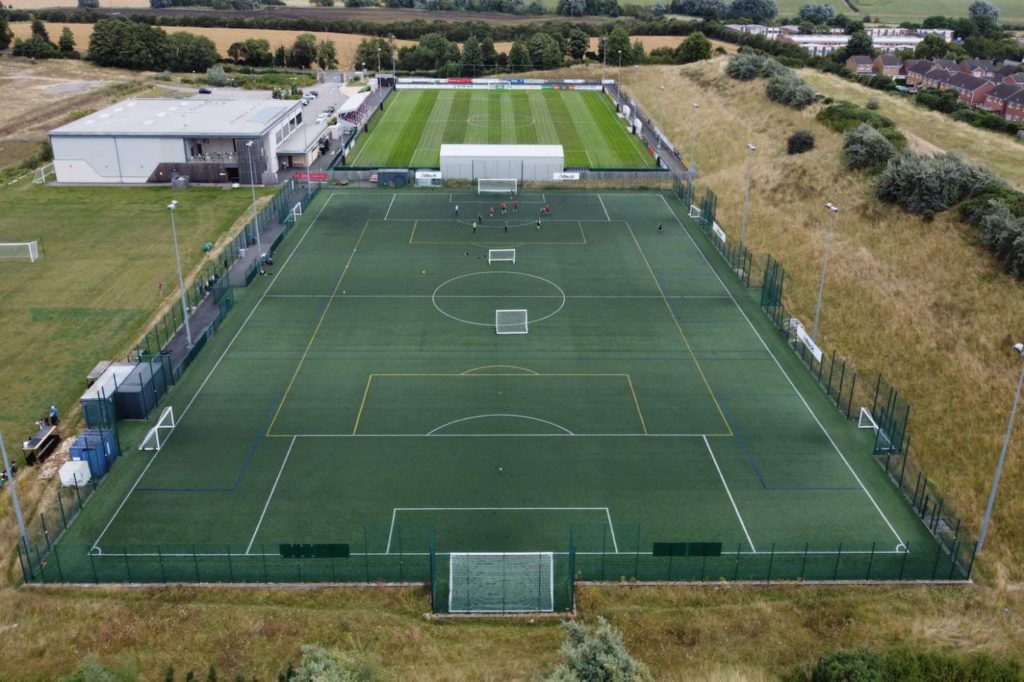 The Challenge
Stamford AFC have a number of pitches and other spaces available to potential customers. Although they were seeing good numbers for utilisation of their pitches, their spaces, such as meeting and function rooms, weren't getting enough exposure. Filling out the extra space between pitch bookings and increasing the use of the other spaces were key to increasing revenue.
The Solution
Bookteq vastly increased the efficiency of the booking process and allowed staff to better manage pitches and spaces. Getting exposure on the Playfinder marketplace was an obvious solution to the space hire problem and it gave Stamford AFC another platform to advertise their facilities. By aggregating bookings into one simple package, staff were also able to save time on booking administration and focus on other tasks.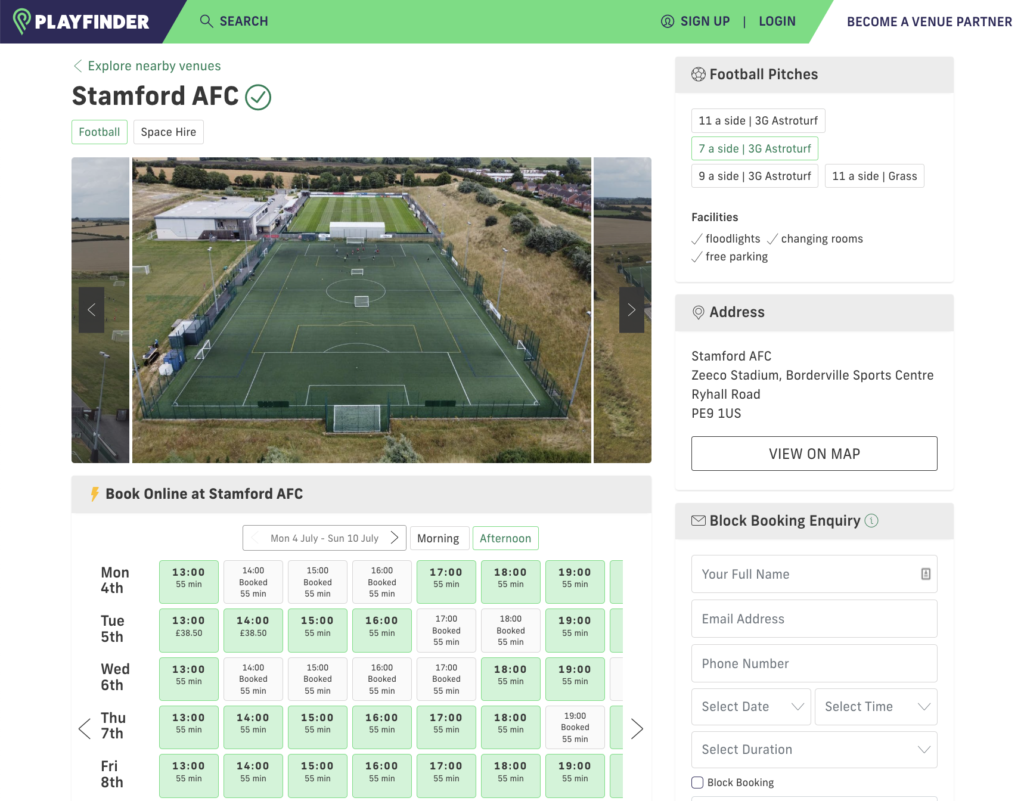 "Having a three month trial meant that we could use it ourselves, work it round our bookings, and then show it to the directors, and they're all very happy."

Sean Gallagher, Treasurer, Stamford AFC
The Results
By partnering with Bookteq, Stamford AFC were able to streamline their booking process and give their staff time to focus on other work. Their 3G pitches were already well utilised, and by adding a Playfinder listing and an online booking calendar through Bookteq, they were able to access incremental revenue they wouldn't normally see.
In the first 6 months of using Bookteq, space hire bookings have made up 13% of all bookings at Stamford AFC

Monthly revenue has increased of 21%
They have increased venue utilisation increasing by 7%
"We see return on investment for what we're paying, both from an efficiency point of view, the presentation of our [club's] image out to our customers, and the ability to bring in new revenue streams that we wouldn't see."

Sean Gallagher, Treasurer, Stamford AFC
If you'd like to achieve similar results for your club, or to learn more about how we can help you manage your sports facilities, get in touch with our team today.