How do you manage your facility bookings?
If you're still relying on old-fashioned ledgers or an array of spreadsheets then you need to consider upgrading to a dedicated facility booking software. Why? Because multiple different factors mean that older forms of managing your bookings and wider facility operations just won't cut it.
Keep reading to find out why facility booking software is critical to your business. 👇

Changing consumer expectations
What's wrong with taking bookings by phone? Or asking people to complete a booking form and emailing it across?
Because consumers don't want to do that anymore (even if they haven't told you that). Don't just take our word for it though.
Whether you're a local authority, sports club, school or community centre, you need to pay attention to the following stats and think about how you're currently taking bookings and managing your facility's operations
According to research by Deloitte, 85% of the UK population now owns a smartphone.
80% of consumers are willing to book again with a company that offers an easy, streamlined booking experience (according to research by Capgemini).
People want to be able to book via their smartphone. A study conducted by digital research company SmartInsights found that 71% of people's 'digital minutes' are spent on their smartphone.
Companies that offer a great user experience (i.e. a streamlined booking process), will see customers willing to spend up to 50% more with them! (stat via Capgemini).
It's clear. You need to be offering your customers the ability to book your facilities via their smartphone or online.
Aside from meeting changing customer expectations, what other benefits can facility booking software bring to your organisation? We've taken a closer look at the different reasons why facility booking software is critical below.
Your booking process becomes more efficient
Instead of dealing with a combination of phone calls, online enquiries and in-person visits, facility booking software makes your booking process far more efficient, freeing up staff time for more profitable tasks and making your customers' lives far easier.
By using facility booking software such as Bookteq you can reduce your operational costs significantly, allowing you to invest in other things which will further improve your overall customer experience.
You reduce human error
As the example above illustrates, the traditional way of managing bookings (through phone calls, updating Excel spreadsheets, filling and returning forms) provides multiple opportunities for errors and mistakes to occur.
Instead, with facility booking software, you reduce the opportunities for human error considerably. This not only reduces operational costs (all of those hours spent trying to remedy mistakes!), but it makes life easier for your staff and again, improves the customer experience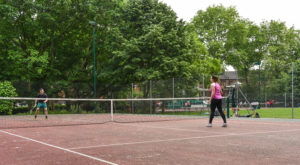 You can take bookings 24/7
If you're only taking bookings during business hours, then you'll be missing out on a wealth of potential bookings.
This is a point which has its origins in changing consumer expectations. People can now make purchases, order takeaways, or even arrange house viewings at any time of the day. Why shouldn't booking a five a side pitch be any different?
By implementing facility booking software, you'll increase the opportunities people have to book with you.
You'll also benefit from improved customer communication. Once someone has booked with you using facility booking software, they'll be kept up-to-date with regular notifications through their app or email. They'll know how their booking is progressing, and they'll be happy!
How many times do you think potential customers have gone elsewhere because they haven't received a reply to their enquiry or the phone has been engaged? With facility booking software, you'll not only improve the chances of securing a booking, but also retaining the customer once it's been made.
You can receive payment instantly
Use facility booking software such as Bookteq and your organisation will benefit from instant online payment.
Online payments are more secure than 'on the door' payments as they can't be lost or intercepted. You'll also have a clear audit trail of payments for future reference.
Not only are digital payments more convenient for you, but they're increasingly being demanded by consumers who are moving away from cash. Across the UK and Europe, 80% of consumers intend to use a digital wallet such as Apple Pay, Google Pay or PayPal over the next 12 months, with 40% of these consumers intending to do so regularly.
The UK's National Audit Office (NAO), has predicted a 65% reduction in cash payments between now and 2028.
Facility booking software helps you get ready for the approaching cashless (or at least minimal cash) society.
You can reduce 'no shows'
No shows have been a scourge of facilities manager's lives for years. But, since the Covid-19 pandemic, no-shows have had even more of a negative impact upon facilities-based businesses (it's estimated that sports clubs are particularly hard hit, with a 29% increase in no-shows since the pandemic began). So, it's important that you do all you can to reduce them.
Luckily, the use of facility booking software is proven to reduce no shows. Research by a provider of 'reminder' software shows that the use of facility booking software can reduce no-shows by up to 90%.
This is thanks largely to in-built appointment reminder functions in facility booking apps that prompt and remind consumers to turn up for their booking.

You gather valuable data and insights
The more you know about your customers, the more you can improve your service and improve the customer experience. Which is another reason why you should be embracing facility booking software.
Facility booking software allows you to gather plenty of valuable insights and information in a way you never could with traditional booking systems. With an idea of the sort of classes your customers are attending or the equipment they are regularly using, you can upsell new products or services to them.
What's more, this upselling can be done via the digital booking system without adding further burdens to your staff and ensuring that your venue has a regular cash flow.
You remove a single point of failure
What happens if the person who normally manages your bookings is off work for an extended period of time? We know that at many local authority run facilities, the job of managing bookings will fall to a receptionist or facilities manager. But, if they are unable to work for whatever reason, then your entire booking process will quickly fall into disarray.
Use facility booking software and you remove a single point of failure. Many facility booking softwares, such as Bookteq, have been designed to be deliberately easy to use and don't require any technical knowledge beyond being able to use a computer. Bookteq also allows multiple members of staff to use the software simultaneously (with different levels of permissions).
So, with facility booking software in place you can be assured that you can continue processing bookings and managing your facility's operations no matter what.
You can standardise your booking process
We've all been there. Your carefully planned and thought-out booking process has been changed over time by your team. They find shortcuts, they can't be bothered to note every bit of information down, they forget a step in the process.
In only a matter of weeks, a manual booking process can change organically. Meaning that if someone leaves, you haven't got a clue how the current bookings have been processed. You don't know where they've written down that crucial phone number, or whether payment has been taken!
Are you ready to modernise your facility booking system?
By this point, we hope the benefits of moving to facility booking software are clear.
Whether you are a university, local authority or a sports club – move away from tired, outdated ways of managing bookings and facilities management and you have a lot to gain. Not just increased revenue and upselling opportunities, but significant time, cost and efficiency savings too.
Find out how Bookteq can revolutionise your booking and facilities management today.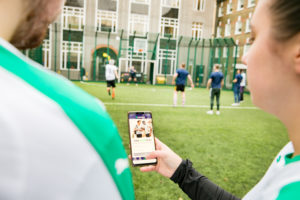 Find out more about sports facility booking software and how it can benefit your business on the Bookteq blog…