Building a hockey pitch in the UK is an investment that requires careful consideration. From the turf to lighting and amenities, this blog explores the factors influencing the cost of constructing a high-quality hockey pitch to help you plan and budget effectively.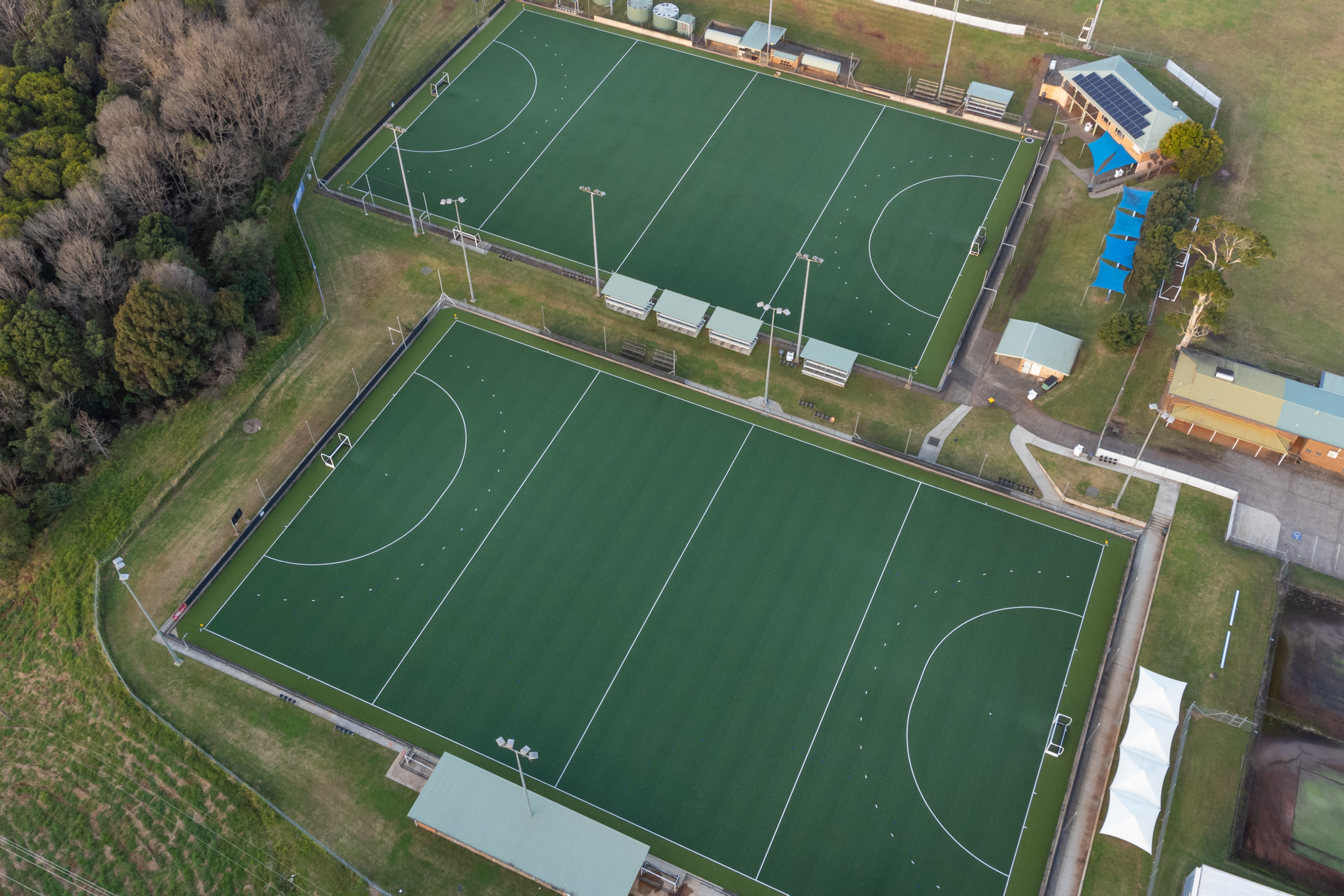 Cost to develop a hockey pitch
Whether you are budgeting to build your first hockey pitch or want to extend your current sport facility offering, you'll need a starting point cost estimate. 
According to Sport England's facility cost guide, an artificial grass pitch (AGP) for hockey, measuring 101.4m x 63.0m, costs between £860,000 and £915,000 to develop depending on the finishing surface your venue requires. With a 23 mm sand-filled pitch costing less than a 18 mm sand-dressed pitch.
This price estimate includes the artificial pitch, fencing, and floodlighting for a field hockey pitch. Keep in mind that these costs are to build and develop these facilities from scratch, meaning that it also includes; an external works allowance (car parks, roads, paths, services connections etc); fees inclusive of project management, site investigation, planning and associated fees.
Cost to build an 11-a-side 3G Football Pitch
Extra costs to consider
Life cycle costs
After budgeting for the initial costs of building the facilities, it is important to take annually recurring maintenance costs into consideration. Calculated as a percentage of total project cost per annum, the sinking fund and maintenance costs of a full size 3G pitch is +- 3%. As a percentage of £860,000 this comes to £25800 per annum to cover major replacement costs, day-to-day repairs and planned preventative maintenance of the 101.4m x 63.0m hockey pitch, fence and floodlights.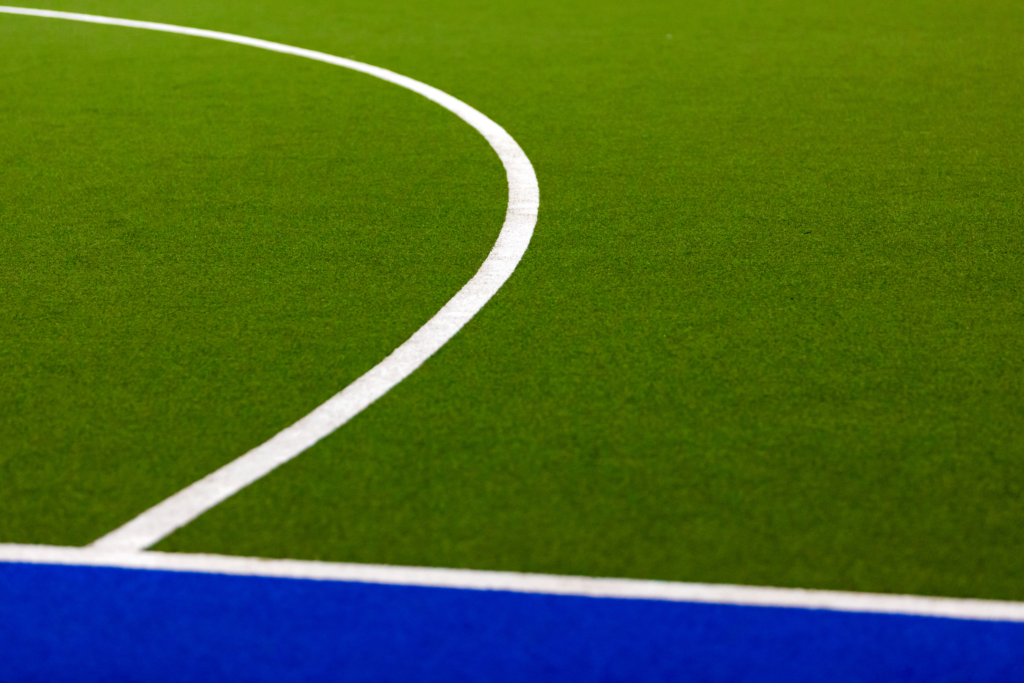 Security for gated pitch
In combination with the fencing accounted for in the cost estimate of a new hockey pitch, consider adding an additional layer of security to your facilities. Consider a product such as Lockteq – a digital smart access system that reduces long-term overheads, without sacrificing security. Factor in an additional £3,000 (ex.vat) to the cost of your hockey pitch for the one-off hardware and labour cost of Lockteq.
Booking software
If you decide to go ahead with building your own hockey pitch, make sure to maximise your facility's income generation potential by letting it out. Consider Bookteq, an easy-to-use facility and activity booking solution that's tailored for sport facility bookings. If want to hire out your facilities, but don't have the time or the staff resources, consider Bookteam your very own team of venue hire experts, there to support you with; bookings and payments, renewals and debtors, as well as customer service and communication.
Is the cost of an artificial grass pitch worth it?
While it is not an absolute necessity to have an artificial pitch instead of a grass pitch, an artificial pitch has some major advantages.
Unlike natural grass, artificial pitches are all-weather, meaning that they can be played on all year round, regardless of what the UK weather has to throw at them.
Artificial grass is much easier to maintain than natural grass fields, as it requires no watering, fertilising, or mowing.
It's easy-to-maintain nature means the initial capital cost can be recovered by lower expenditure on maintenance for years to come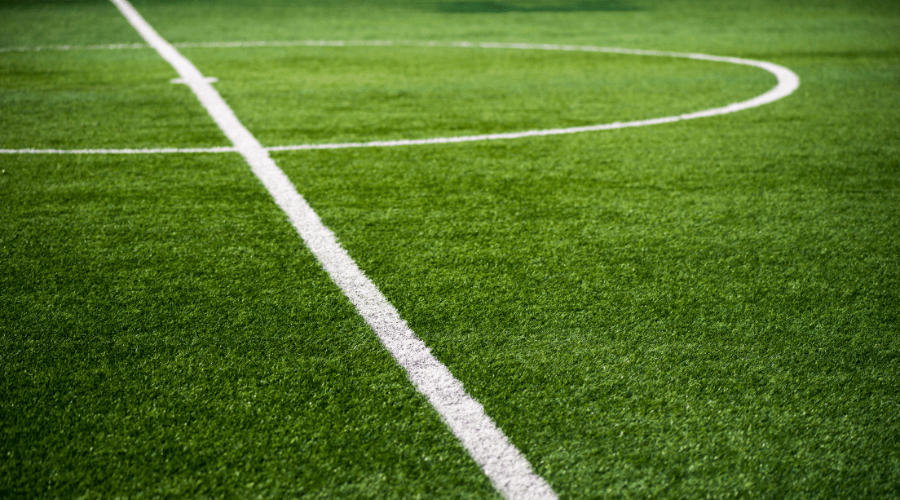 More resources for sports facility management
Funding
Revenue generation
Costing
Increasing venue utilisation
Security and safeguarding